2021 Inductees
Tim Pope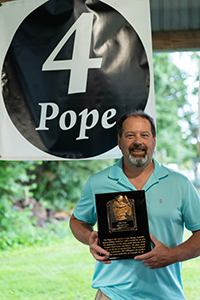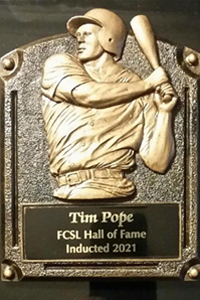 Year inducted: 2021
Teams: Praise, Elkton Assembly, Lighthouse
Position: Outfield, Pitcher
Tim Pope is the anchor of any lineup. A prolific power hitting outfielder with a rocket for an arm. His dominance at the plate made him one of the league's best home run hitters. His glove made him an all star at any position. Tim is beloved by his teammates. His willingness to sacrifice for his team made him an example for all.
David Gray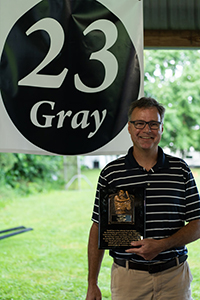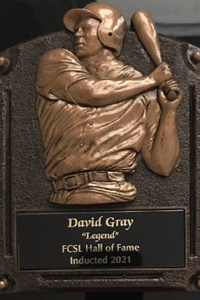 Year inducted: 2021
Teams: Red Lion, Barea
Positions: Outfielder
David Gray is the ultimate lead off hitter. His electrifying speed touted him as the league's fastest man. David's extraordinary ability made him the best base runner the league has ever seen. He patrolled the outfield and made everything look easy. David played the game with a team first attitude and a sense of class that has garnered him the nickname, Legend.